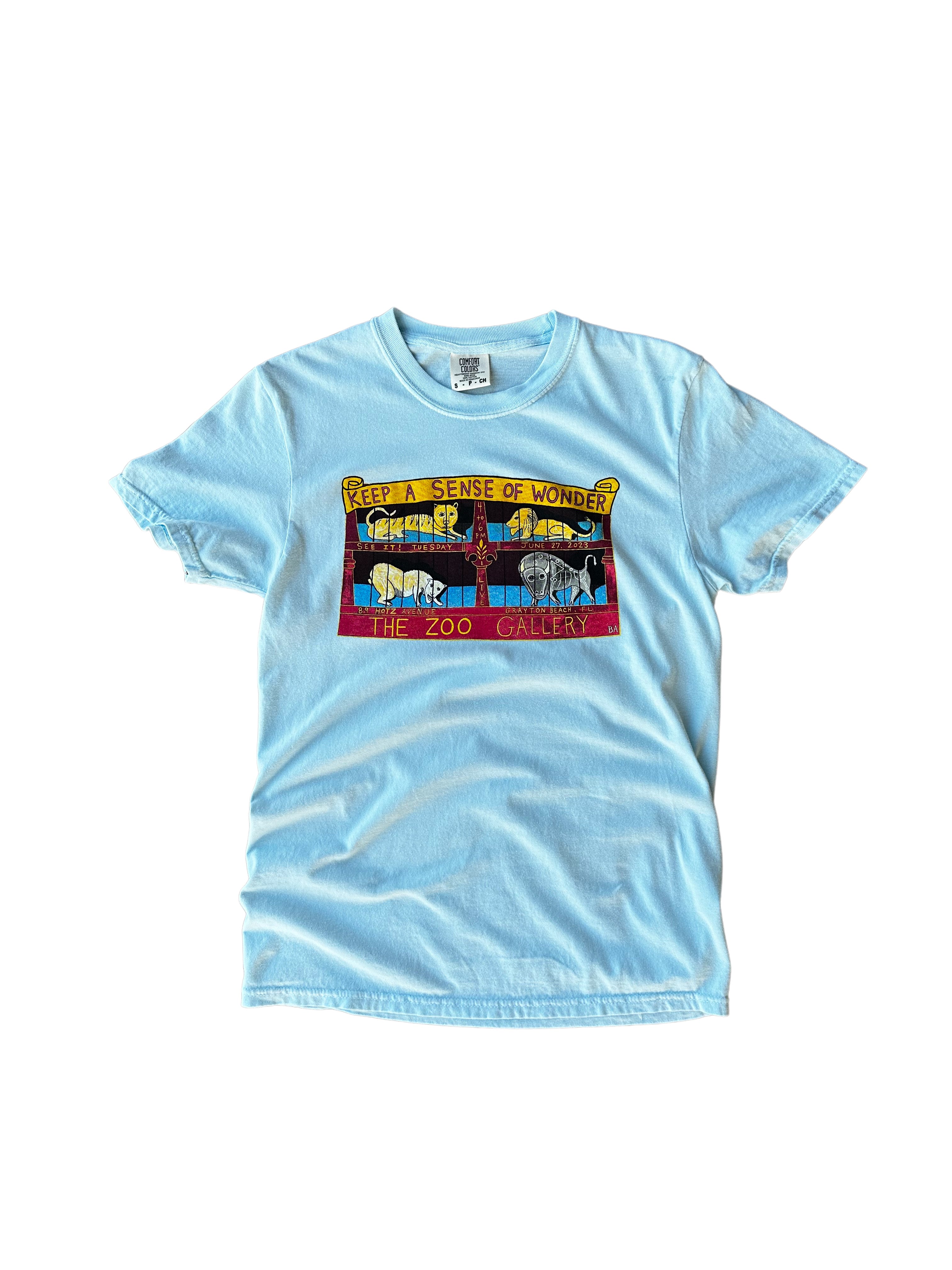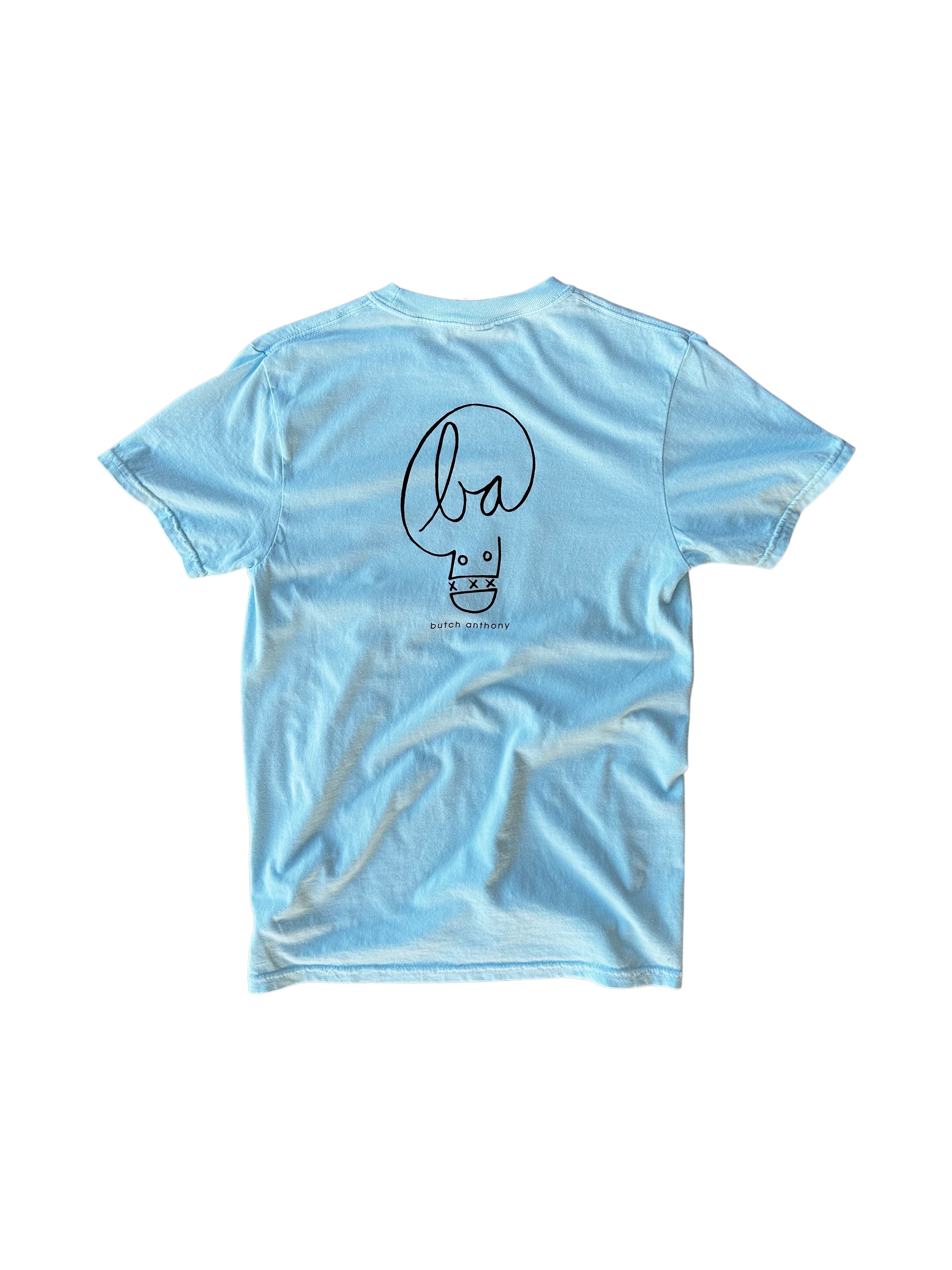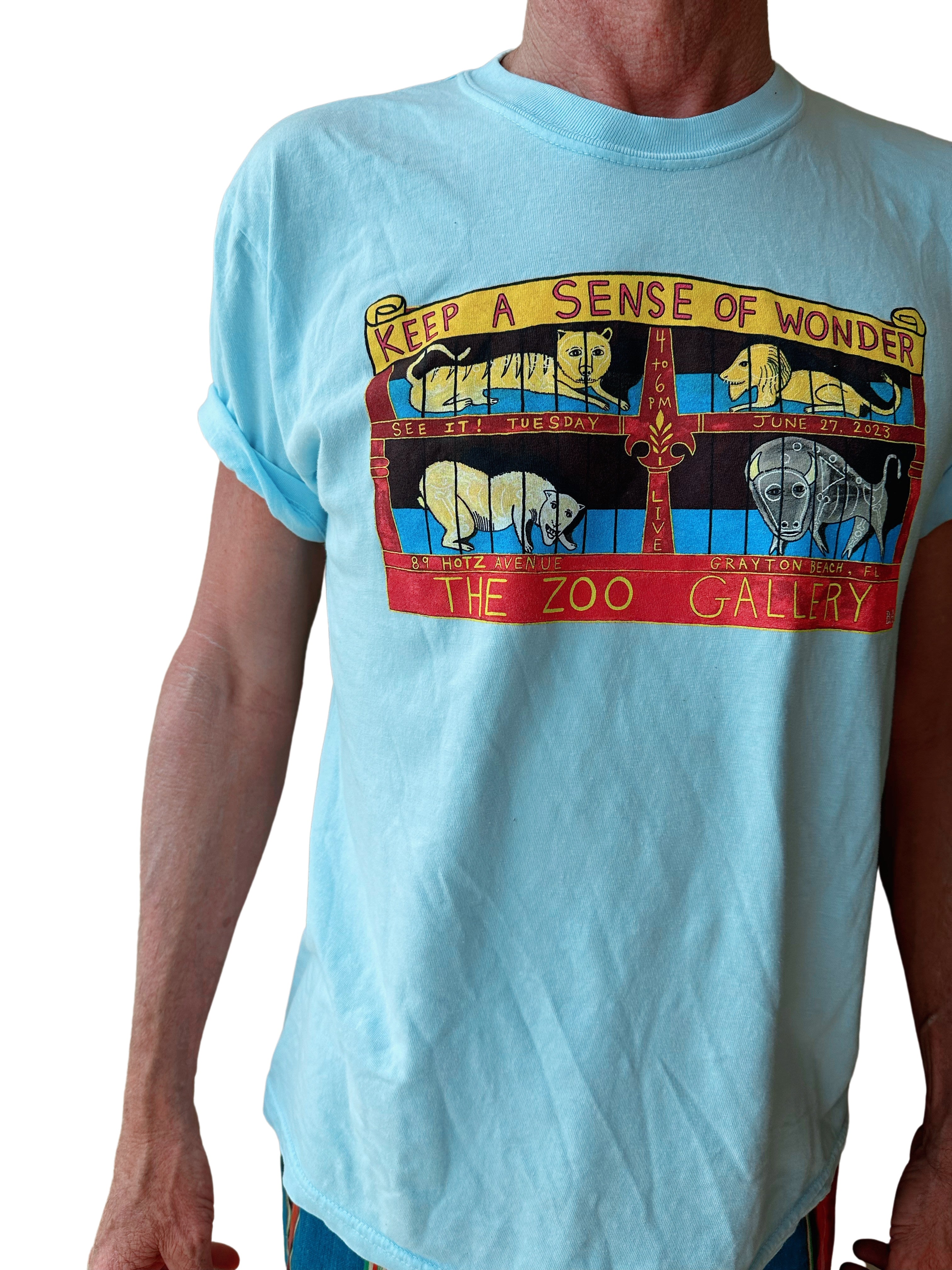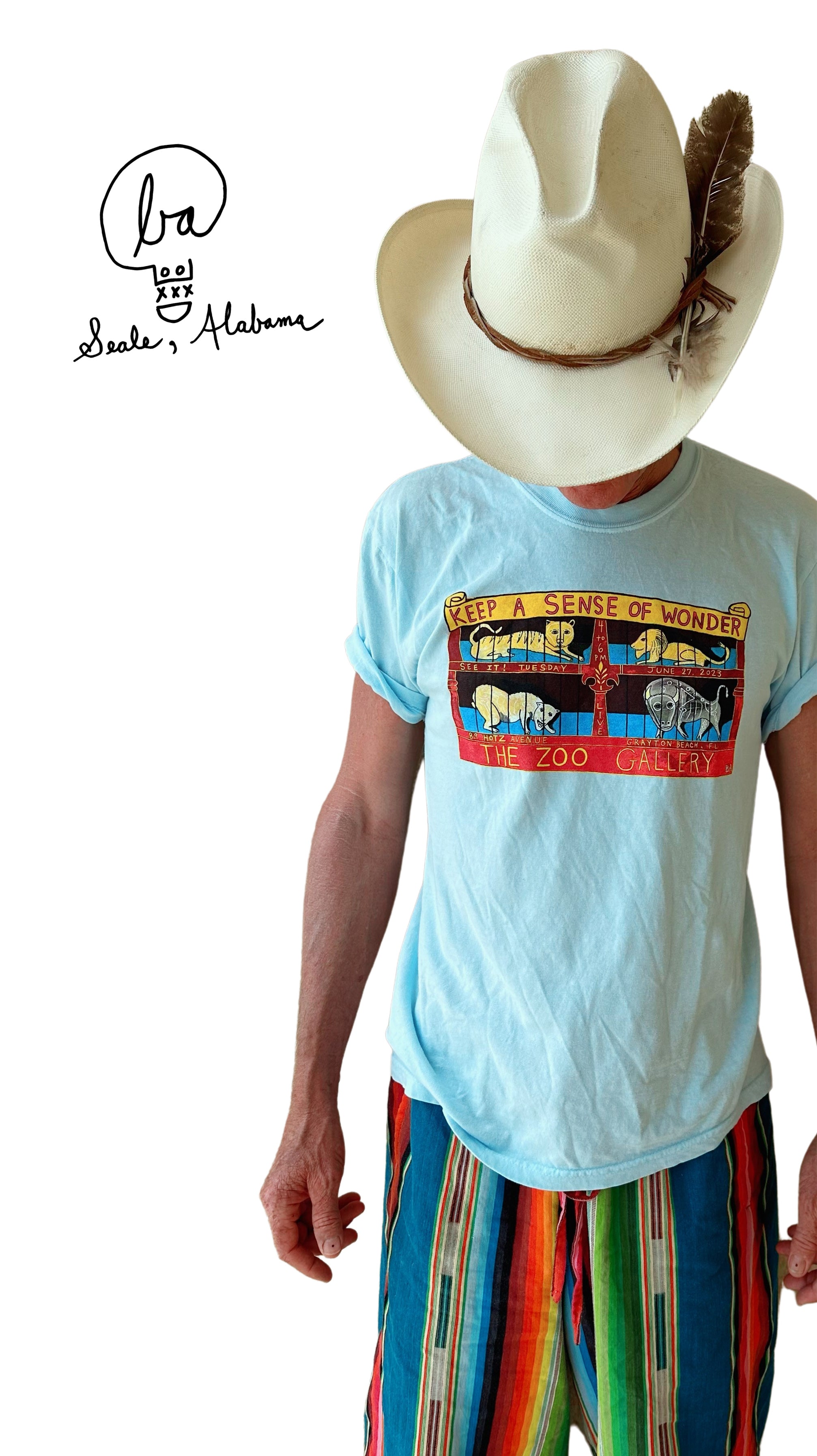 BA 'Keep a Sense of Wonder' Tee
---
Celebrate the spirit of Intertwanglelism* and wonderment with our "Keep A Sense of Wonder" T-shirt, a commemorative piece created especially for our exclusive event with renowned artist, Butch Anthony, on Tuesday, June 27, from 4 to 6pm.
This T-shirt mirrors the ethos of Butch Anthony's Museum of Wonder, echoing his lifelong quest to intrigue, inspire, and engage the audience in an exploration of curiosity. Emblazoned with the phrase "Keep A Sense of Wonder", it serves as a vibrant reminder of the event and Butch Anthony's compelling artistic vision.
* Intertwangleism:
Inter = to mix, twangle = a distinctive way of speaking, thinking, behaving, assessing, and ism = a theory.