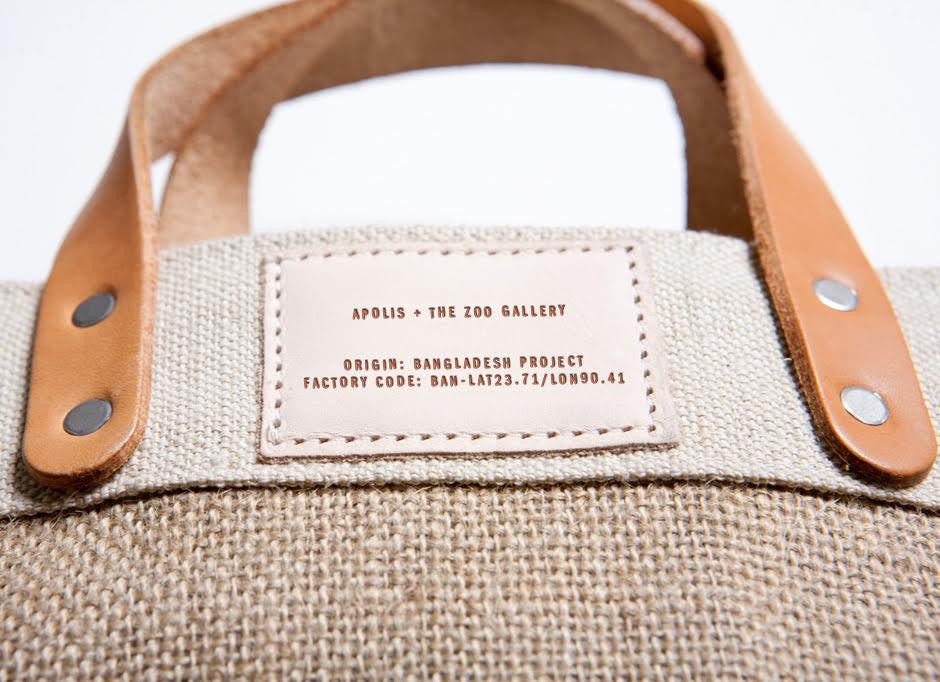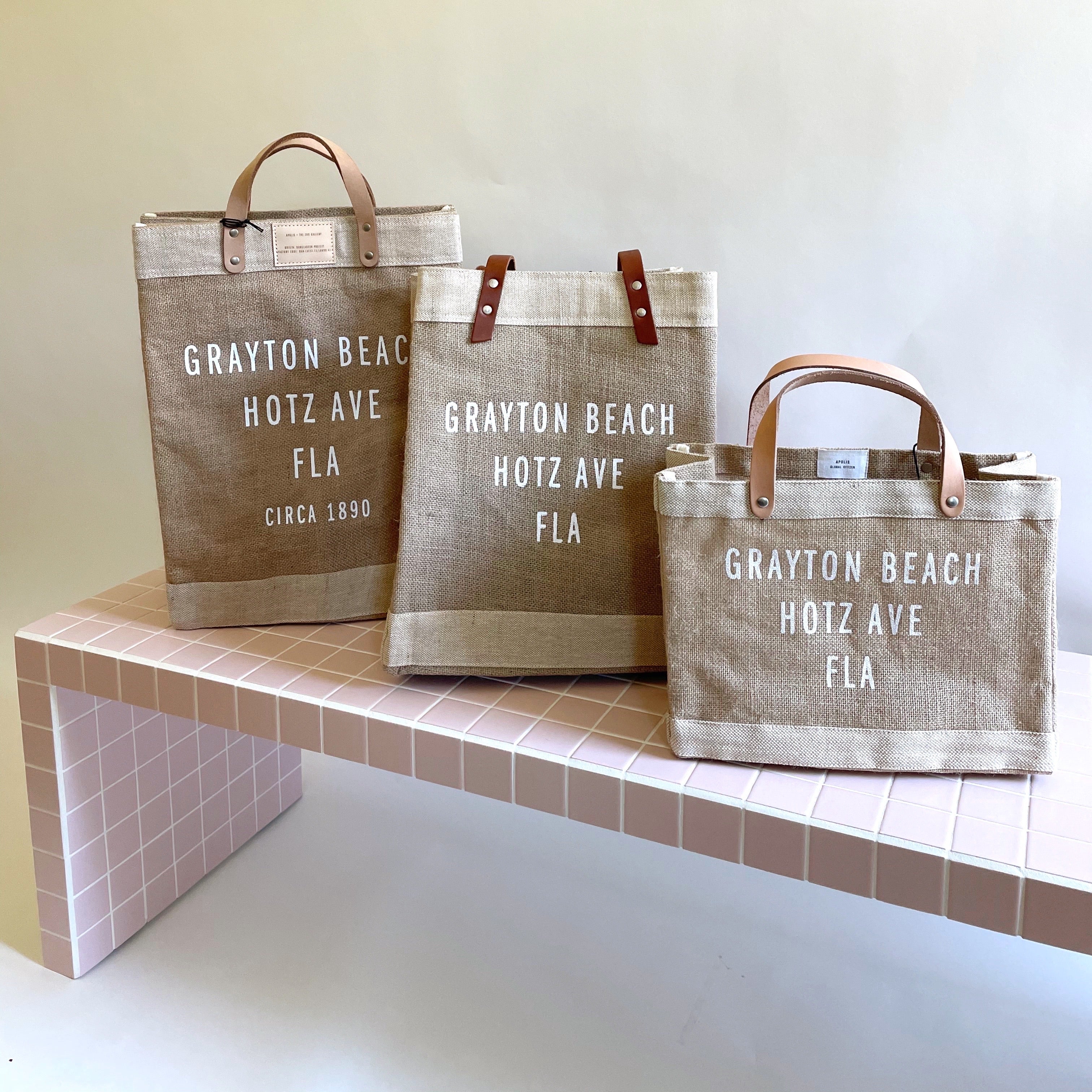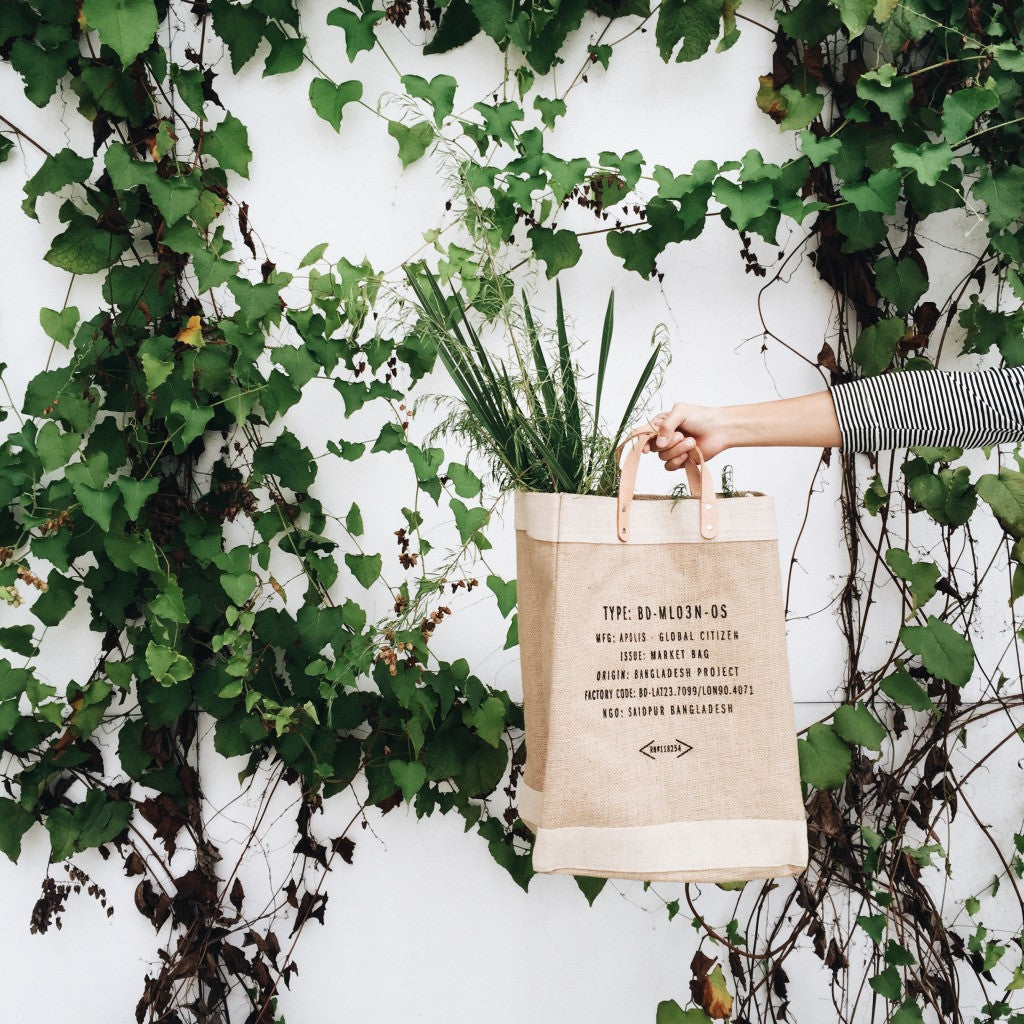 Grayton Beach Market Bag
---
We teamed up with Apolis o bring you this Artisan-crafted, reusable bag made of 100% recyclable jute fiber with a waterproof lining and reinforced leather handles.
It is a simple, practical accessory for a day at the beach or perfect for your local farmers' market.
However, the process behind creating this tote is much more eclectic and personal. With the help of native artisans and the customers who purchase these bags, an international project to contribute to a small community in Bangladesh was founded.
Not only do the manufacturing of these bags provide fair wage jobs to the Bangladeshi women, the funds gained also supply to the social and educational improvements in the unique community of Saidpur.