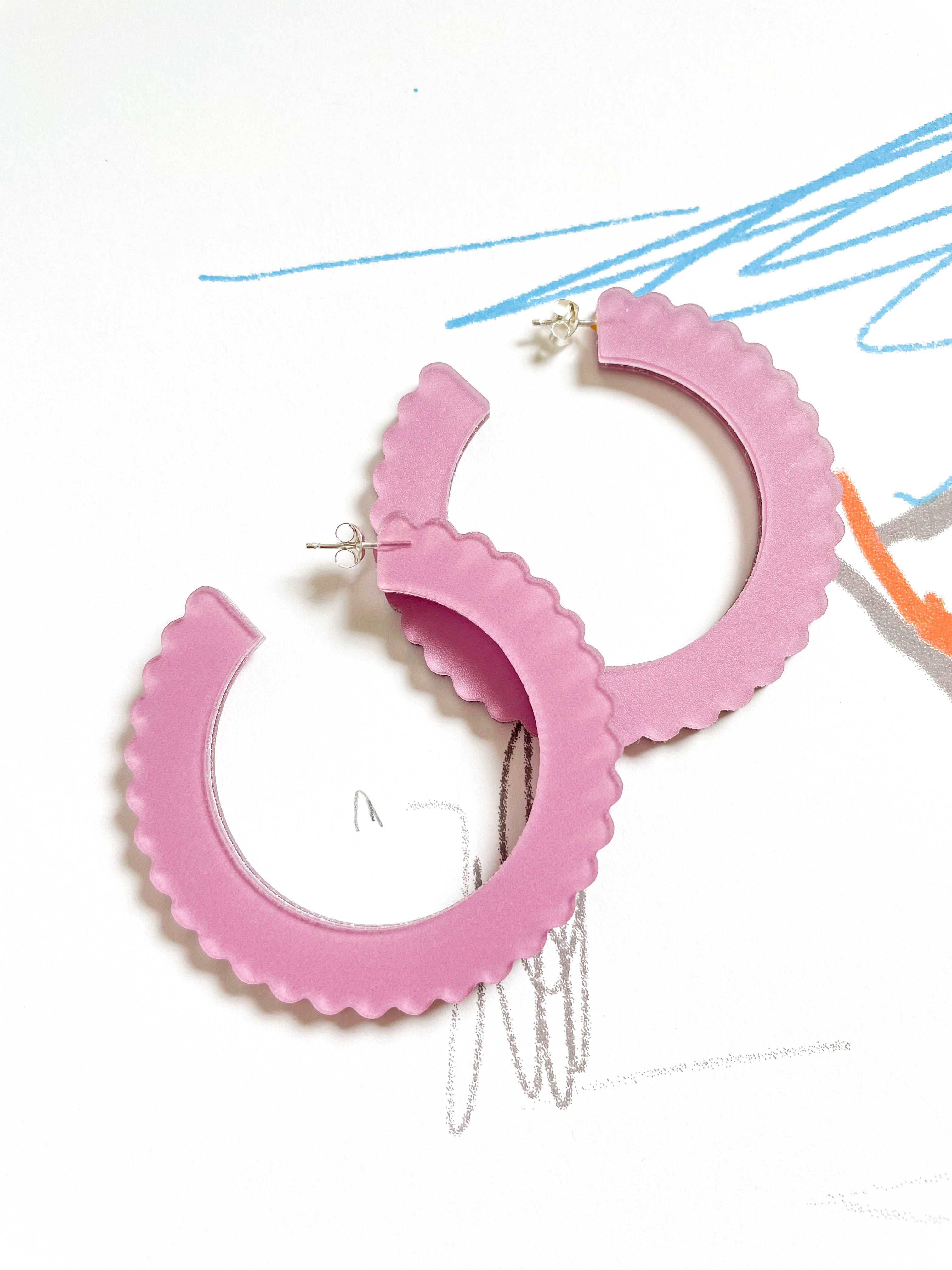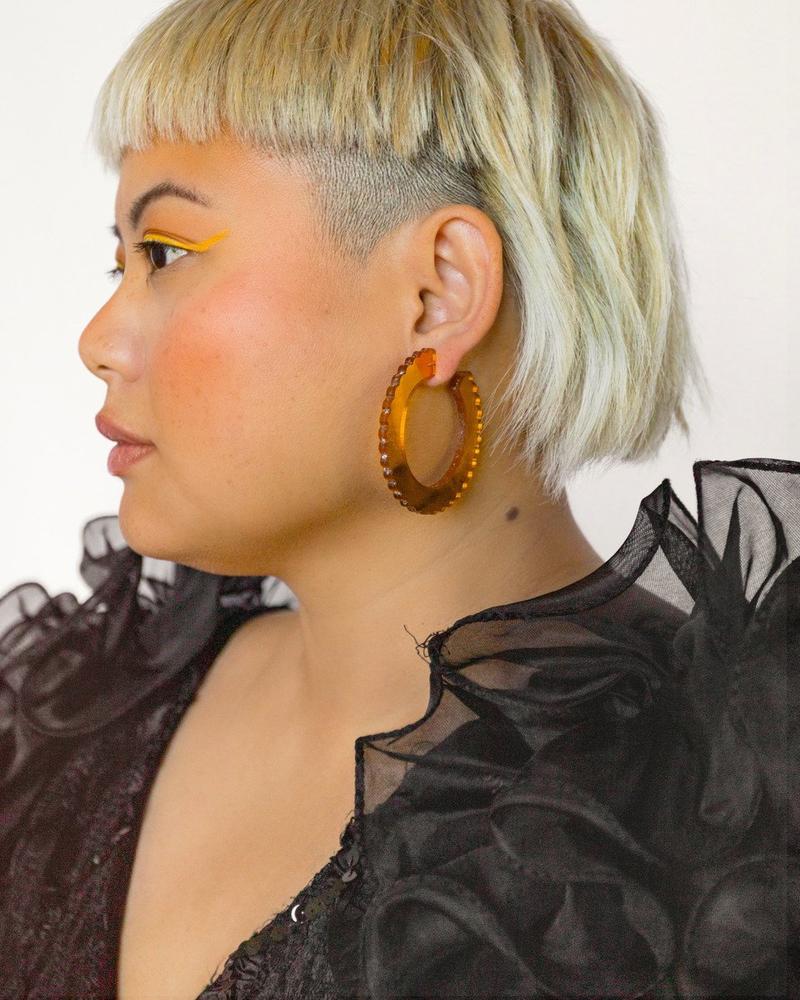 Large Hoop Scallop Earrings
---
Handmade by the cutest little couple in Canada. Their work is inspired by nature and minimalist design. Each piece contains a minimum of 40% pre-consumer recycled material. The recycled content would otherwise be waste from producers of sky lights, store fixtures and vending machine covers.
Color: Lilac

2.25" diameter

Sterling Silver Posts

Please note that pictured model is wearing a different color than sold and is merely to use for scale.