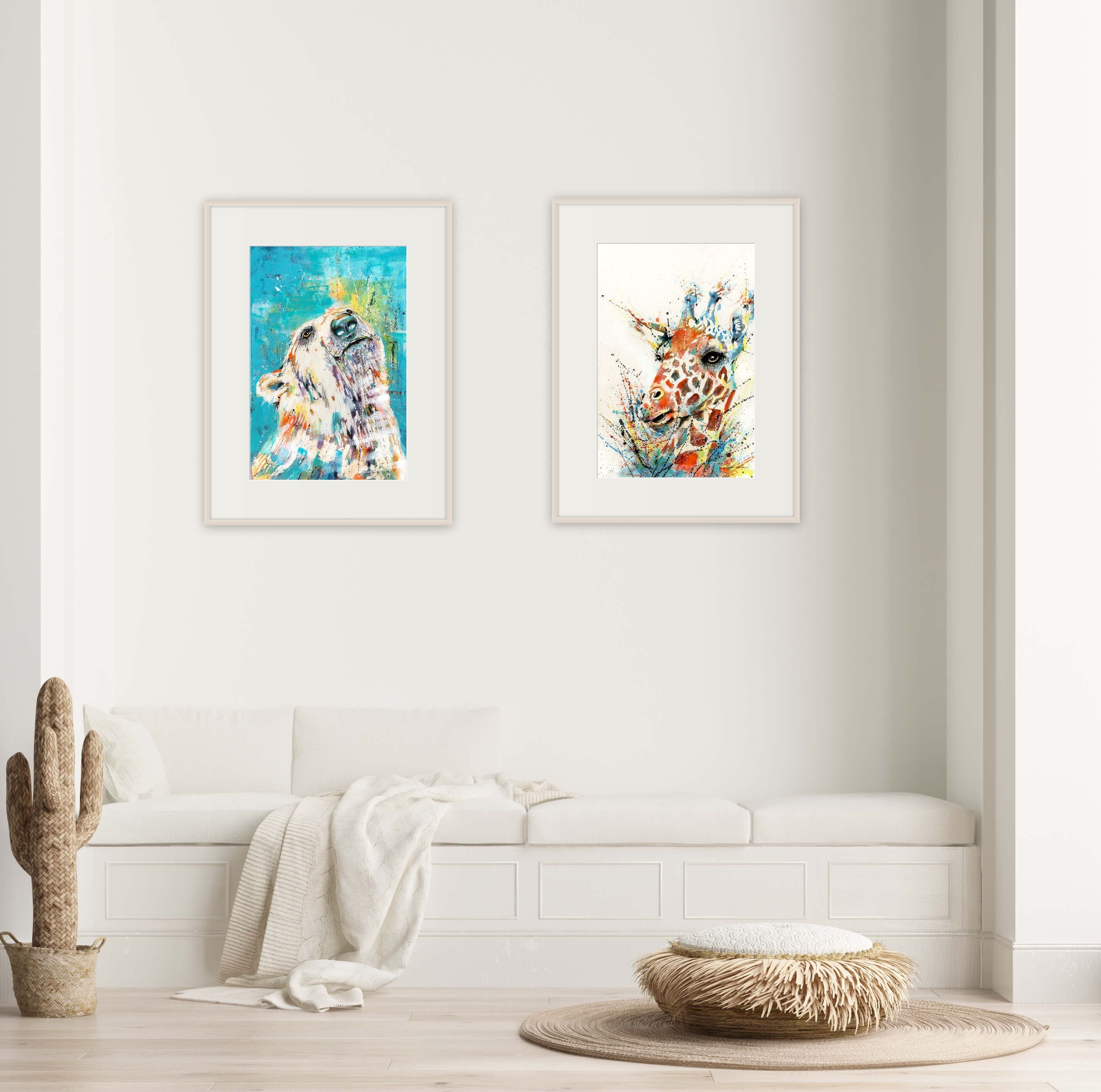 Giraffe Print
---
Original artwork by Zoo Gallery owner and creator, Roxie Wilson.
Available in 16" x 24" & 24" x 36"
Each print comes ready to be placed in any standard frame.
Exclusive to The Zoo Gallery
Please sign up for our email list to be notified when new prints are released!
To follow Roxie's work you can find her on Instagram @roxiewilson