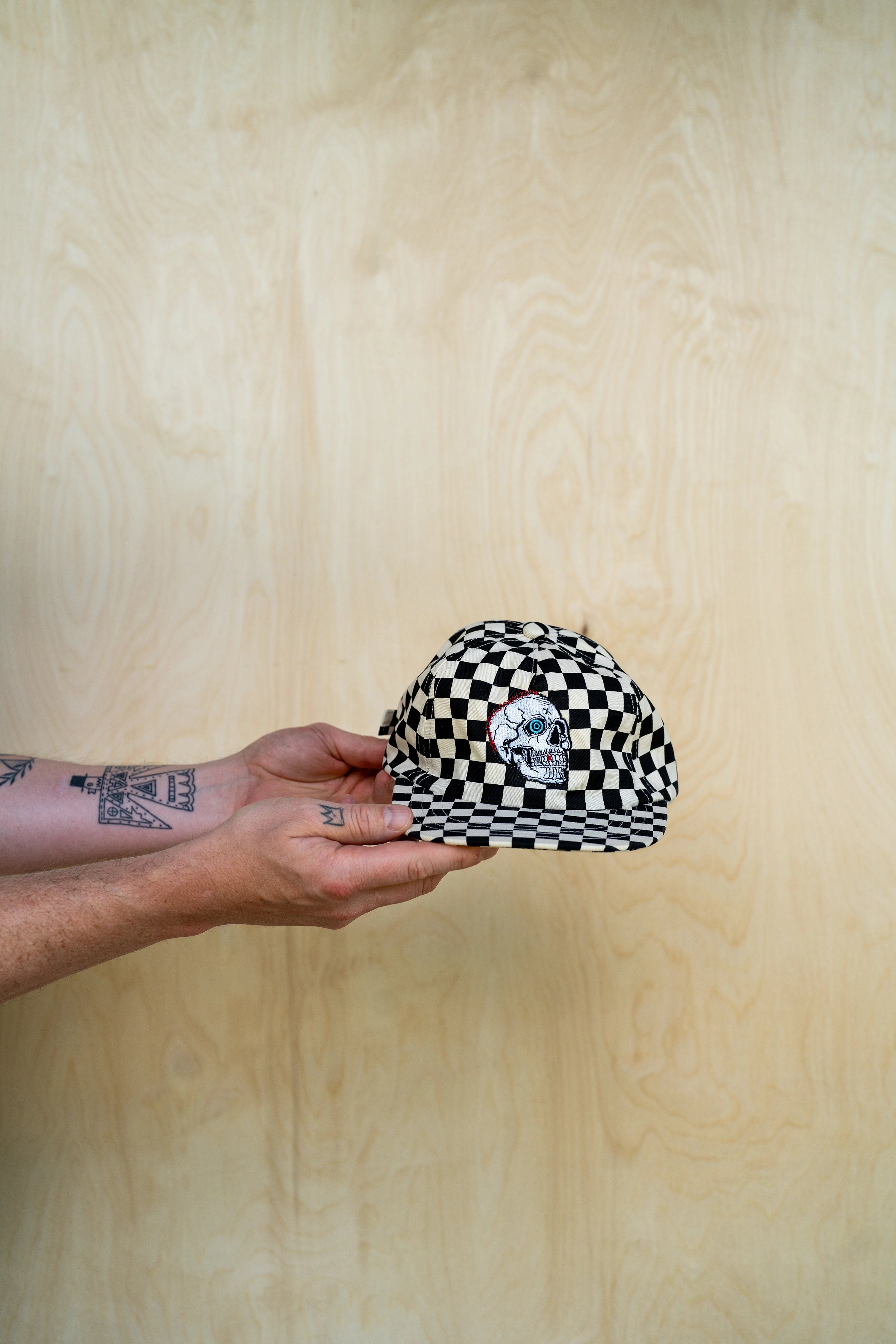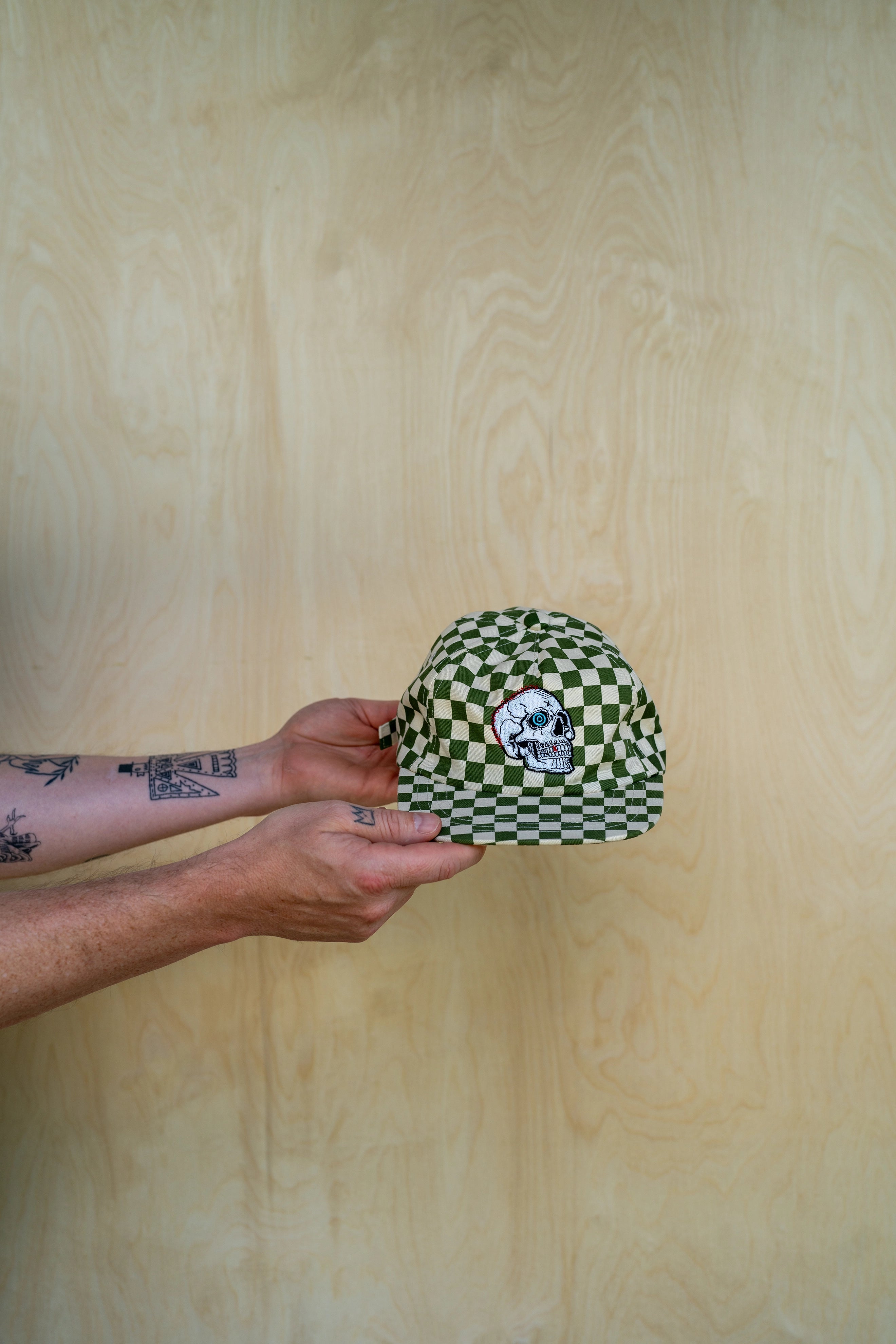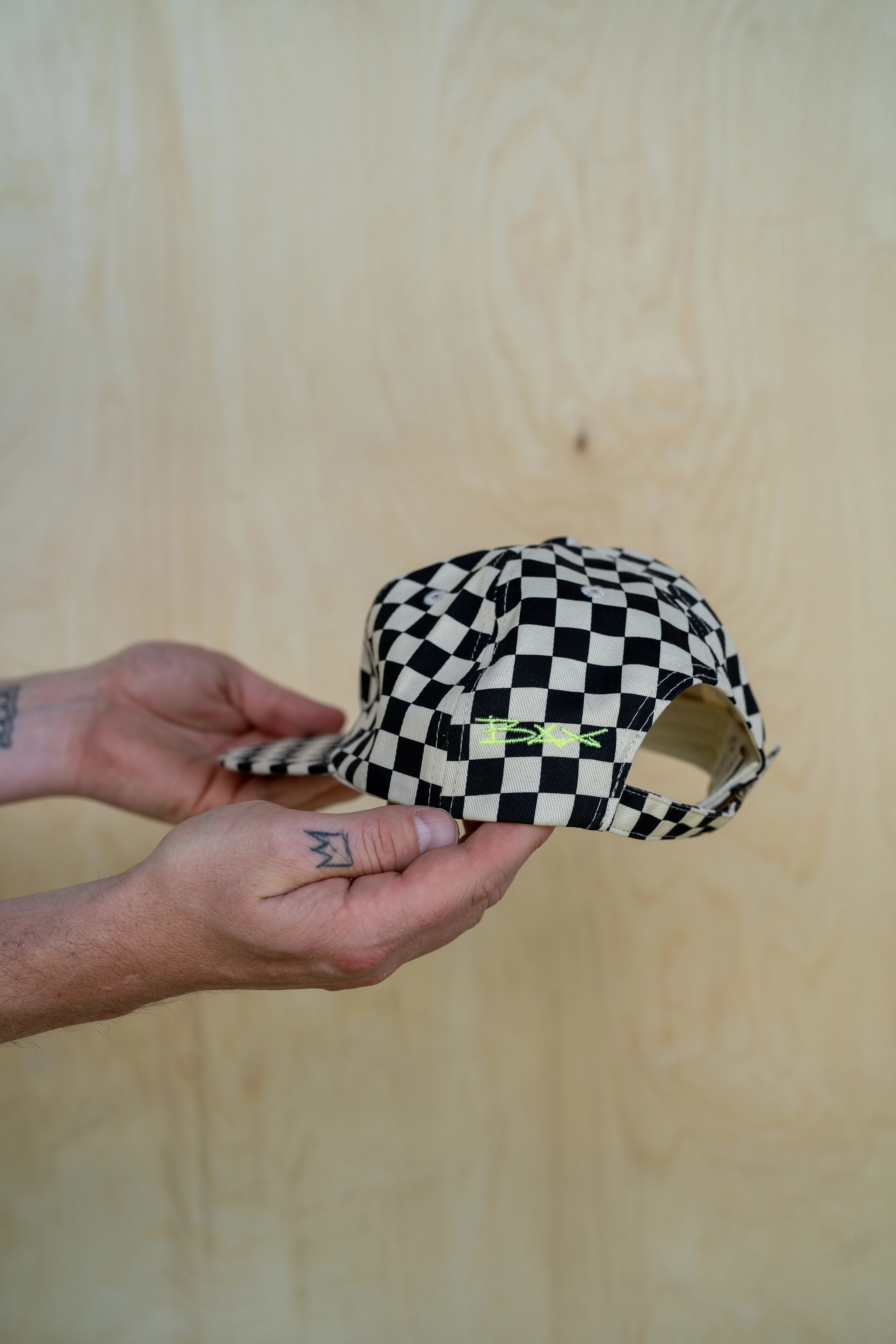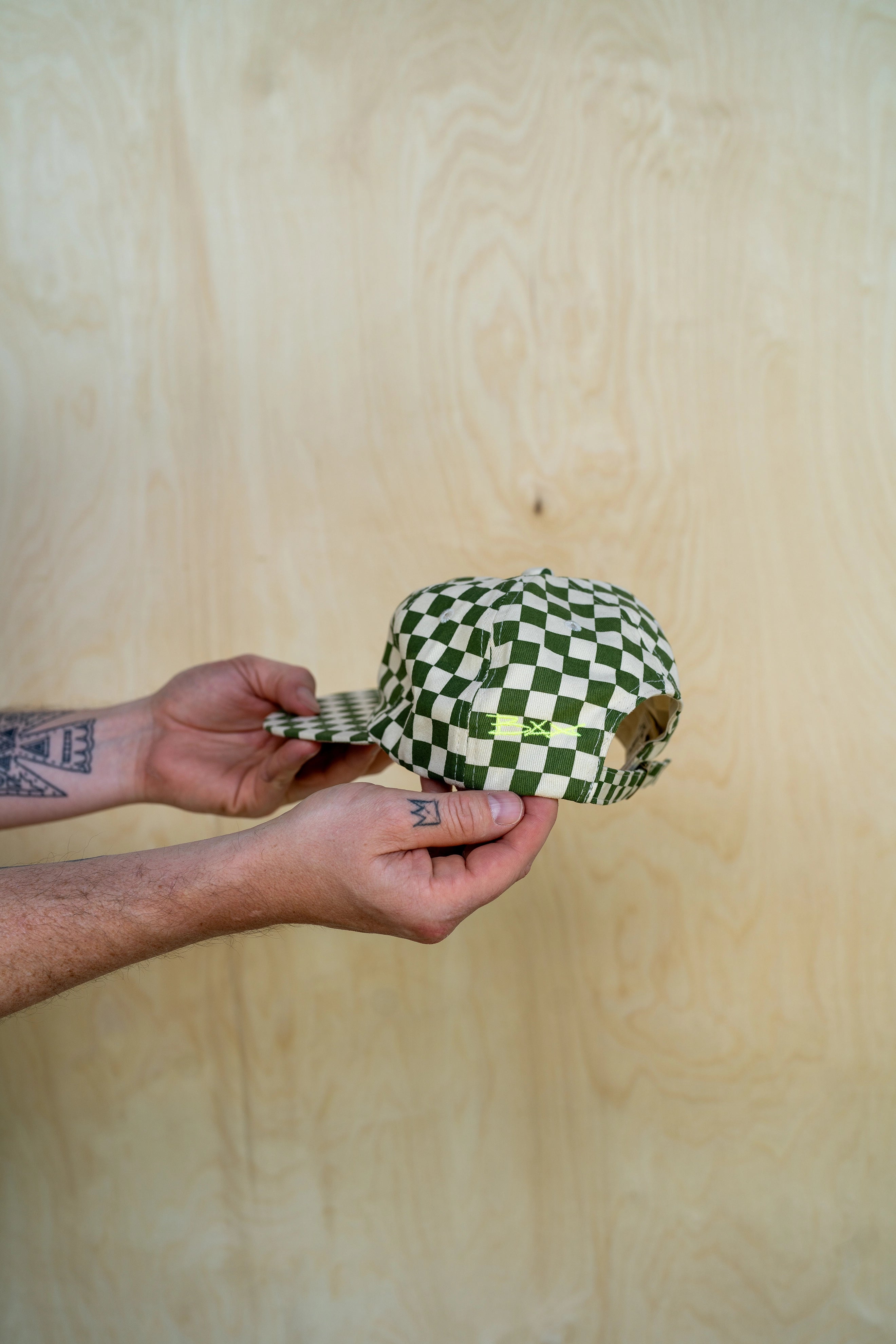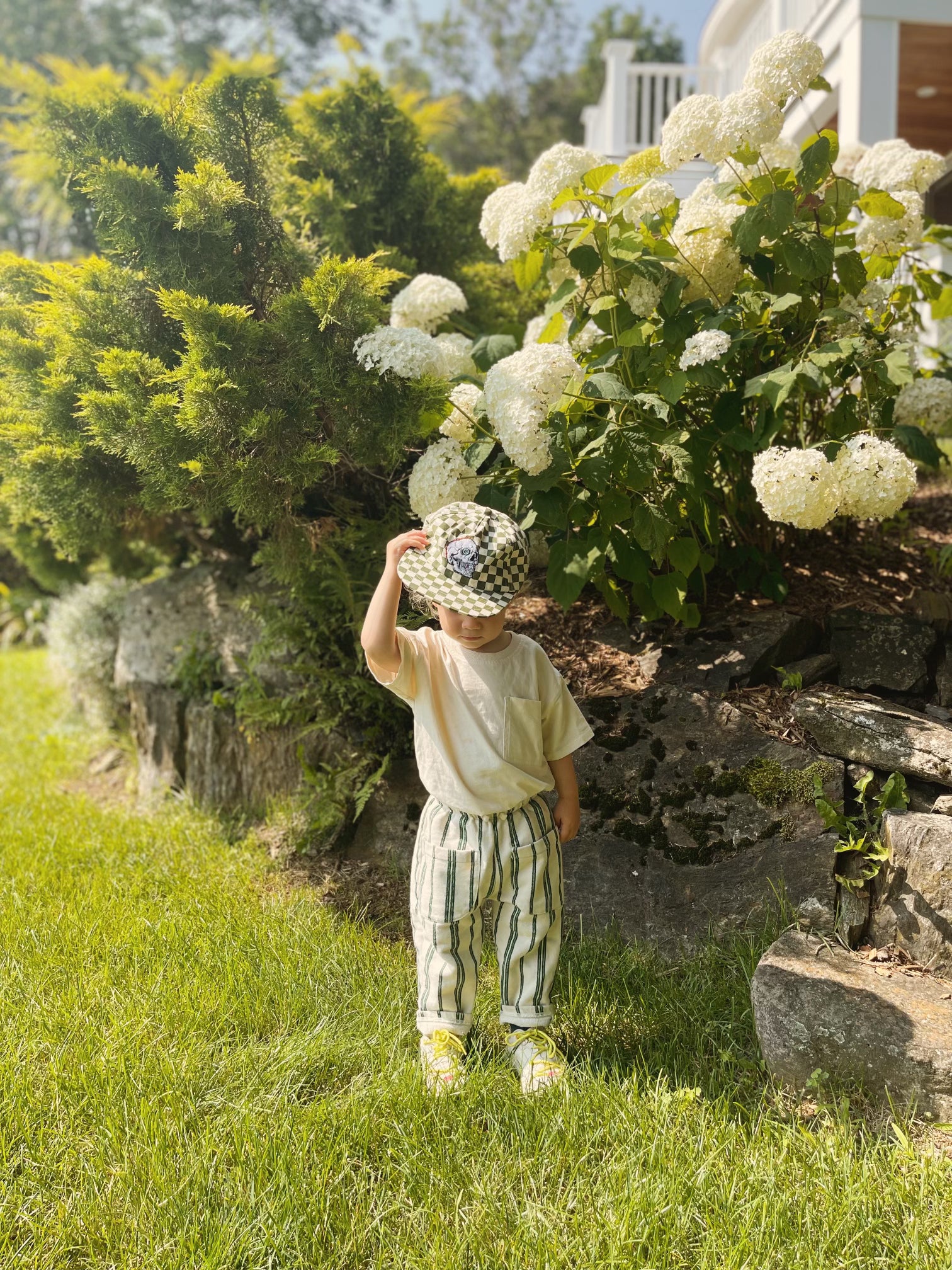 KIDS Embroidered "The Joker" Hat
---
Teaming up with our local partners, Threaded Design Co., we're excited to bring to our kids' collection the "The Joker" Hat. This cool cap features a standout skull design from Baxter's well-loved "The Joker" painting, along with the artist's name "BAX" stitched on the side.
Crafted with our young fans in mind, this hat comes in both black and green checkered options, making it a versatile addition to their adventurous outings.
It's a fun, wearable art piece designed perfectly for our budding little art lovers.